Search and Order Parts:
Currency
Cart ()
BSA Parts Catalogs (and how to use them...)
We employ the same part number system BSA & Triumph adopted in the late sixties.
ie. 2 digits, a dash, then 4 more digits, e.g. 71-2790.We use a plain dash between part number fields.
BSA used two prior formats:
Converting early short numbers requires leading zero's to be added: ie. 2-79 becomes 02-0079.
Later books preceded the number with additional codes: ie. 11642-2631 becomes 42-2631.
If nothing comes up in our search engine, try using just the last four digits after the dash.
If you can't figure it out let us know.
A series Twins & Triples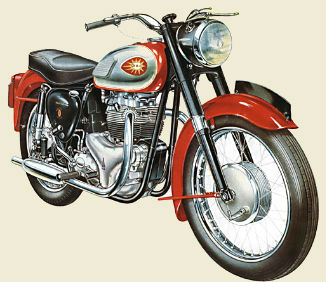 C and M series, DBD Gold Star, and D series Bantam models