Search and Order Parts:
Currency
Cart ()
Hagon Shocks
British Spares Ltd are distributors for Hagon Shocks to suit classic British motorcycles.
We stock a comprehensive range of shock absorbers and parts thereof for popular models, off the shelf.
Otherwise, we can often build a suitable set for uncommon or non-standard use.
Alternately, we are happy to procure a specific set if your requirement is outside of our normal scope.


Hagon Shocks for Triumph Motorcycles

Hagon Shocks for BSA Motorcycles
Hagon Shocks for Norton Motorcycles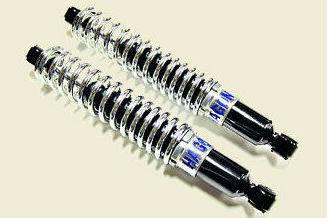 Hagon Shocks for Other Brands and Universal Fitment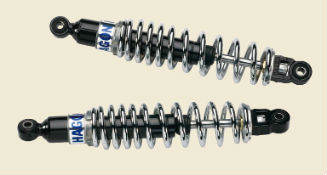 Hagon Shocks Components & Spare Parts
more Hagon Shocks Components & Spare Parts